Brexit and the Maritime industry
This report is written by Catherine Lumsden who has over 12 years experience in the Maritime & offshore industries.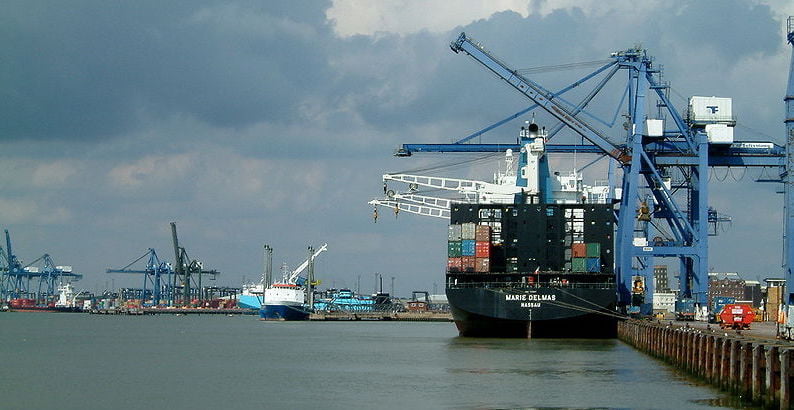 Did you know that the British maritime industry supports nearly 1,000,000 jobs globally and also contributes approximately £40 billion turnover to the UK ?
A report by the Centre for Economics and Business Research, commissioned by Maritime UK estimated the value of the UK maritime sector. The substantial direct economic contribution of the Maritime sector exceeds those of other comparable industries. For example, the sectors direct turnover contribution of just over £40 billion compares to £31.1 billion from the entire Aerospace industry in 2015; similarly, the sectors direct GVA contribution of £14.5 billion compares favourably to £10.0 billion from the Aerospace industry.
What effect will Brexit have on the Maritime Industry?
Problem 1 – UK seafarer certification
At present, the international standards of training, certification and watchkeeping convention (STCW) mandates that if you're a crew member carrying out certain duties on a ship, you must have a certificate of competency (COC). A COC must be renewed every 5 years.
European Maritime Safety Agency statistics show that the UK issued more certificates of competency (CoCs) to masters and officers than any other EU member state in 2016 (24,375) – almost 10% of the total number of masters and officers eligible to serve on EU-flagged ships. A total of 3,410 seafarers held valid endorsements issued by an EU member state where the original was issued in the UK.
If you're a seafarer who has trained outside of the UK and are working on a UK flagged vessel, you must have a certificate of equivalent competency (CEC) issued by the Maritime and Coastguard Agency (MCA). The CEC allows seafarers holding COCs issued by recognised non-UK countries to work on board UK-registered merchant ships. The UK has recognised the certificates of nearly 50 countries.
EU legislation has harmonised the way that EU countries apply the STCW requirements. This has led to 2 different EU procedures for recognising seafarers' qualifications.
What happens if there's no deal?
If there's no deal, endorsements issued before withdrawal by EU countries to seafarers holding UK COCs would continue to be valid until they expire. So if you're a UK-trained seafarer with an endorsement issued by an EU country, you would be able to continue working on board vessels flying the flag of that country until the endorsement expires.
The EC's transport directorate states that following the withdrawal date, UK seafarer certificates will no longer be automatically recognised by the remaining 27 member states. Existing UK certificates which have an 'endorsement attesting recognition' will continue to be valid until their expiry date, but will not be transferable between different EU flags.
The technical notice states that in the event of a 'no deal' Brexit, the UK will continue to recognise EU and EEA member certificates and will seek 'third country' recognition of UK certificates by the EU under the STCW convention. The government admits however that this process 'may take some time'.
The notice also states that if an EU country chose not to recognise UK COCs after a no deal Brexit, UK-trained seafarers would only be able to work onboard vessels flagged with that country until their certificate expires.
Problem 2: Ferry operators and Cruise lines
Did you know One in nine UK package holidaymakers booked a cruise in 2016?
The cruise industry is contributing billions of pounds to the British economy, according to a report by the Cruise Lines International Association . The report also states that the UK is becoming a major cruise destination for both UK and overseas cruise passengers. A 20% increase in transit passengers at UK ports during 2016 brought the total to more than 1.2m and this – the seventh double-digit percentage increase in eight years – meant numbers had doubled since 2010
The number of passengers starting their cruise holiday at home grew strongly in 2016 with UK cruise departures now accounting for 48 per cent of the market. The 2016 comparison reflects a nine per cent rise in the number of passengers departing from the UK (912,000 passengers) which can be attributed to the convenience of travelling to the UK port, the wide range of state of the art ships now sailing from the UK, and the value for money that an 'ex-UK' sailing offers for holidaymakers.
Cruise lines could decide to remove UK ports from their cruise itineraries if new immigration laws are brought in. The new immigration laws could cause longer delays and huge queues at cruise ports which would seriously affect the cruise line companies and ferry operators, and therefore will have a direct impact on the British economy.
Ro-Ro ferries and cruise liners have a short time in port, and expect the ship to be cleared and the passengers cleared at immigration very quickly to allow them to come into the UK with ease, as is the present case with freedom of movement.
If this is going to be time consuming and laborious for companies, and passengers, companies may reconsider their options .
Problem 3: Free movement of goods
Outside the EU customs union, UK trade with the EU will need to undergo customs checks to determine the origin of the products exported or imported. This will affect the UK maritime sector as ports will need to be upgraded with new customs checking facilities, which in turn will produce higher costs due to the higher operational complexity required.
It has been predicted that British ports and shipping companies will need at least three years to devise a new customs system in the event of a no-deal Brexit, this will include the retraining of staff, new IT systems, and a brand new infrastructure. It also needs to ensure that customs systems are aligned with the rest of the EU, to ensure a smooth operation between the UK and the EU and vice-versa.
Problem 4: Exemptions from Maritime Security notifications
Under Article 6 of EC Regulation 725/2004, shipping companies (including ferries carrying passengers and lorries) are required to submit security information prior to entering an EU port. Sometimes this is referred to as a pre-arrival notification (PAN). It may include the following information:
particulars of the ship
last 10 port facilities of call
special or additional security measures taken by the ship
details of any ship to ship activities
crew list
passenger list
Article 7 of the regulation allows EU countries to issue exemptions from the requirement to provide this information to companies operating scheduled services between ports located in their territory, or between ports within their territory and that of another EU country.
Article 7 only allows an EU country to issue an exemption for services between its territory and that of another EU country. Therefore, in a 'no deal' scenario EU countries would be unable to issue exemptions to vessels, irrespective of registration / flag, operating scheduled services from the UK.
The government states that companies holding these exemptions should prepare for a scenario after exit in which submission of security pre-arrival information (as set out in Article 6) would be required before their vessels were permitted to enter the port(s) of an EU country. This requirement would come into effect as soon as the UK leaves the EU. This will have serious consequences with regard to mandatory security information for passenger ferry services in the EU, from which the UK is exempt as a member state, and security inspections of vessels which the UK will no longer be able to carry out.
In summary, the shipping industry agrees that a no-deal scenario would not be positive for the maritime shipping industry in the short term, and also the long-term effects are unknown.
Sources: Cebr, National Maritime, Nautilus International, CLIA, British government
Link to a short article on the relevant EU guidance can be found here.